Welcome to the website for the Glen Vowell Band and Sik-E-Dakh Development Corporation.
NOTICE: The Salvation Army Church basement will be unavailable for use until April 30th, 2022 due to a mold problem. We apologize for any inconveniences this may cause.
---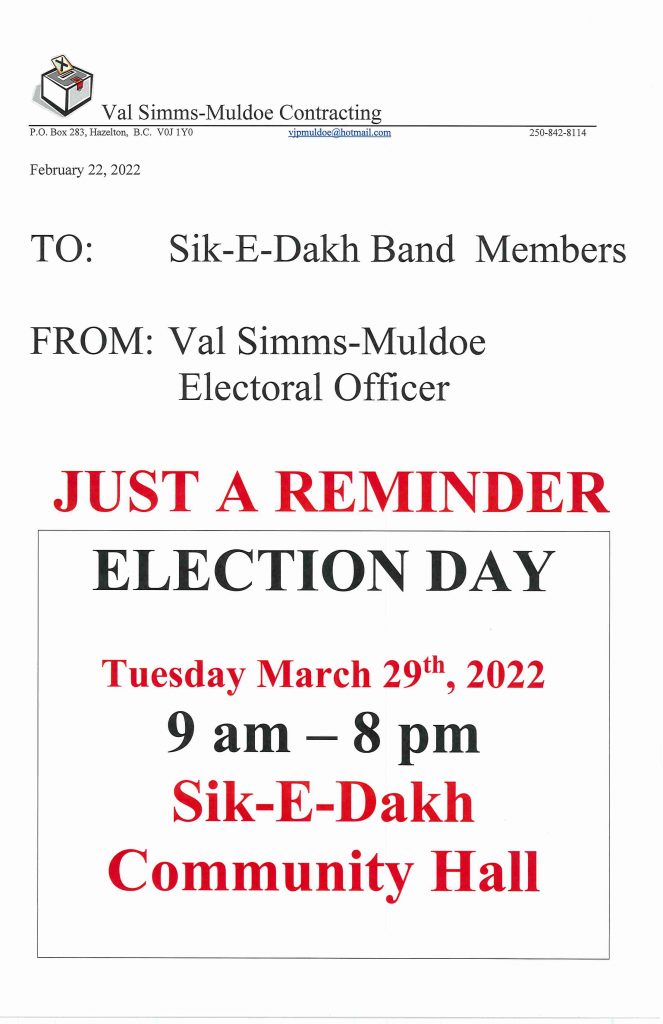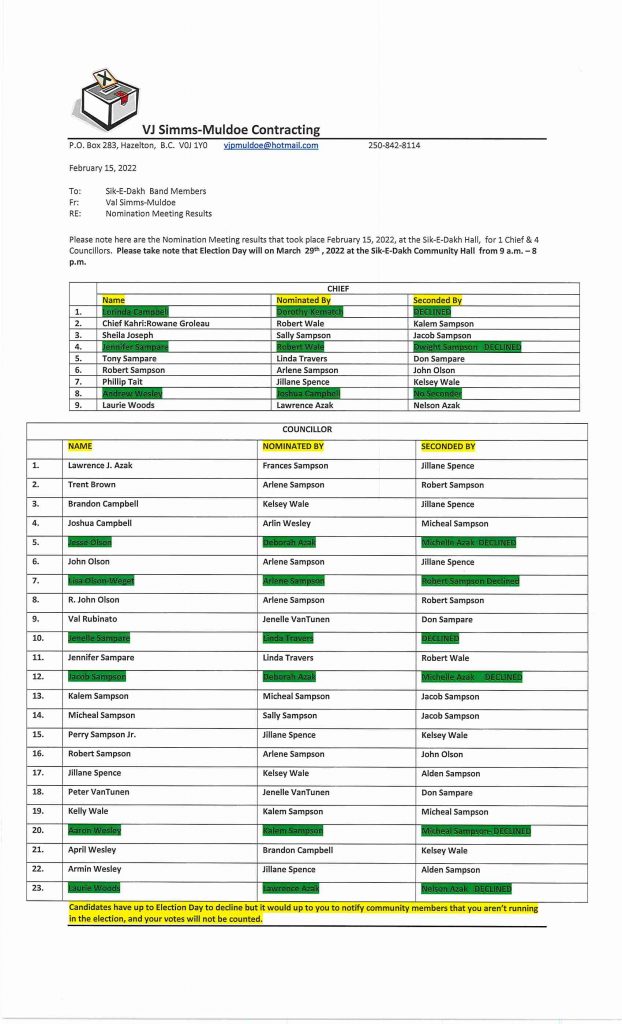 ---
Reminder to fill out your renewal slip today to be on time for S.A.